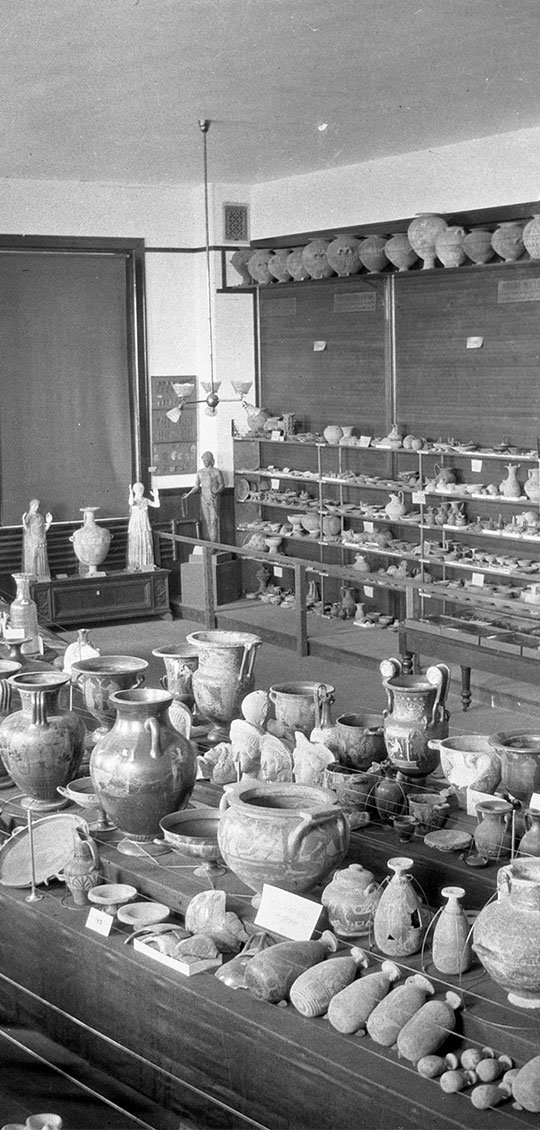 Visit
Drop by and see the world
HOURS
Thank you for your interest in visiting the Hearst Museum. The Hearst's gallery is currently closed while staff prioritize repatriation under NAGPRA & CalNAGPRA. With your support, we expect to reopen our gallery, class calendar, and limited research appointments in 2023.
ADMISSION
General Admission: $6
Non-UC Berkeley students 
and seniors over age 65: $3
UC Berkeley students, faculty, and staff: Free
Youths under 18: Free
Getting Here
Directions
The Phoebe A. Hearst Museum of Anthropology is located in 102 Anthropology and Art Practice Building on Bancroft Way at College Avenue on the campus of the University of California, Berkeley. The Museum entrance is located through the courtyard, on the southern side of the building. The Downtown Berkeley BART station is about a 20 minute walk from the Museum. The following bus lines have stops within a 5 minute walk of the Museum: 6, 36, 51B, 52, 79, F.
Parking
Metered street parking is generally available in the immediate area. The nearest paid public parking lot is the Underhill Lot. Weekend parking is available at the Bancroft Lot.
Accessibility
The Museum's newly renovated Gallery strives to provide excellence in accessibility for all visitors. The entrance and all exhibit spaces are wheelchair accessible. Content is provided at standard heights with all text in large, legible fonts. A variety of furniture is provided throughout the Gallery to provide resting points for all guests. All exhibit cases and displays are cane detectable. Public restrooms are located near the Gallery. With advance notice, we are happy to provide additional support for guests with specific needs.
Questions?
pahma-gallery@berkeley.edu
510-643-1191
Don't forget to check out the