An Anthropology Museum for the 21st Century
We are anthropologists, educators and researchers, motivated by a passion for preserving stories today in order to make new connections tomorrow. Our mission is to steward a vast collection of objects spanning the infinite breadth of human cultures to advance knowledge and understanding. Inspired by our founder, Phoebe Apperson Hearst, we promote the tools of humanists and social scientists, encouraging people to reflect on alternative perspectives, connect with others, and take action for positive change.
Founded in 1901, the Phoebe A. Hearst Museum of Anthropology is dedicated to the study of cultures from yesterday and today, both near and far. Today, the Museum contains an estimated 3.8 million objects from California and around the world, as well as extensive documents, photographs and film recordings. We continue a legacy of enrichment and education, functioning as a research unit for the University of California, Berkeley by supporting scholarly discovery and community-based research. The American Alliance of Museums reaccredited the Hearst Museum in 2018.
Located in the heart of the Berkeley campus, we have grown into a museum that studies the past and the present in order to encourage dialogue, understanding, and respect. We facilitate connections by helping people relate to objects, cultures, and to one another.
With a collection containing millions of objects, we are constantly working to tell the stories of the cultures around us. Stories that demonstrate our shared humanity and the myriad connections that bring communities—from around the world—closer together.
OUR HISTORY
Phoebe A. Hearst had a passion for travel and discovery. The expeditions she funded along the coast of Florida, Egypt and Peru in the late 1890s resulted in a well-documented collection of 60,000 objects. In 1901, she donated a portion of her collection and founded the University of California Museum of Anthropology. Her vision then was for the Museum to become a "great educator" dedicated to "the dissemination of knowledge among the many, giving the people of California every educational advantage."
In 1931, the Museum moved from San Francisco to the UC Berkeley campus, but it was not until 1959 that the necessary space was constructed to turn Mrs. Hearst's vision into a reality. First named after Robert H. Lowie to honor another pioneer in Berkeley's Anthropology Department, we officially became the Phoebe A. Hearst Museum of Anthropology in 1991. Our curators, staff, and students spent much of the twentieth century building on Mrs. Hearst's founding collection. As a result, our collections grew in size and quality to span two million years of human history covering all six inhabited continents. These collections are not only studied by researchers, but also shared with people through exhibitions and publications.
BRINGING OUR VISION TO LIFE
With over 3.8 million objects in the collection today, we have grown to become a respected research institution that supports scholars and community members alike. We connect diverse audiences, with exhibitions, educational experiences and cultural programs.
Today, our vision is to build a fuller understanding of all cultures based on respect, interest, and empathy. By coming together, we can tackle the global challenges that touch our lives and those of generations to come, from climate change and gender inequality to conflicts involving power and oppression. The need to make cultural connections—and for constructing shared vocabularies with which to deepen or debate those connections—is greater than ever. The Hearst Museum is dedicated to offering ways for us to challenge our assumptions, whet the appetite for debate and help each other engage richly.
Cafe Ohlone
a love song to Ohlone culture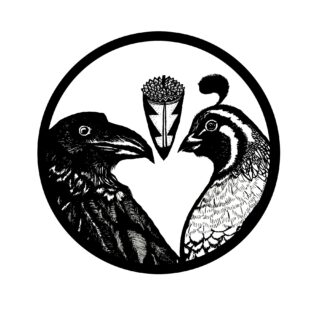 Cafe Ohlone's newest iteration, 'oṭṭoy: A Collaboration Between Café Ohlone and the Hearst Museum at UC Berkeley, is located outside the Hearst Museum of Anthropology on the UC Berkeley campus, at Bancroft and College Avenue.
To learn more and reserve tickets: https://www.makamham.com/reservations
To support this partnership, please consider making a donation: https://give.berkeley.edu/fund/FH5843000